StyleWe is one of my favorite sites because whenever I need some gorgeous clothes I find what I need.  No matter your style: romantic, classic, modern or casual, you can buy all you need to be remarkable.
On StyleWe I saw some interesting parkas, at a very good price, because there are many sales in this period on winter clothes. Parkas are great outdoor clothes because they are cozy and so comfortable. This winter, my parka I bought one year ago was my best friend taking into consideration the cold weather outside.
I want to show you some parkas I love from this site. Maybe I will buy one, because I prefer parkas during the winter, because I do not feel the cold outside while wearing them.
I really like this Color-block Casual Parka because I love denim, and in this combination with white it really looks nice. This color-block parka is perfect for casual outfits, I think it is also very cozy.
If you prefer something more elegant maybe you would like this Multicolor Long Sleeve Hoodie Faux Fur and Shearling. It can be wear elegant clothes like dresses or formal outfits. Parkas are usually casual pieces, but on StyleWe you can find clothes for every style.
You can find more buy Parkas at low cost on StyleWe.
Besides StyleWe whenever you want to buy gorgeous clothes on JustFashionNow. I found some beautiful dresses for the spring that will come. I also need some new tops for this season and I will show you my choices.
Tops are easy to combine with jeans, skirts and pants, and perfect for all kind of outfits.
I find this Mesh-inserted Long Sleeve Crew Neck Crop Top a very stylish top to wear in different combination. You can wear it with jeans, or even in elegant outfits.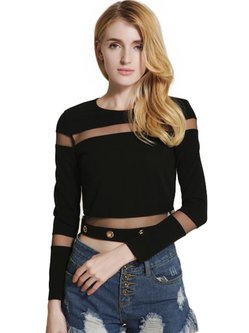 You can find many cheap crop tops on JustFashionNow, and this white Cotton-blend Long Sleeve Knot Blouse is also one of my favorite tops.  You can wear it with jeans and some casual white shoes and in an instant you have a very modern and casual outfit.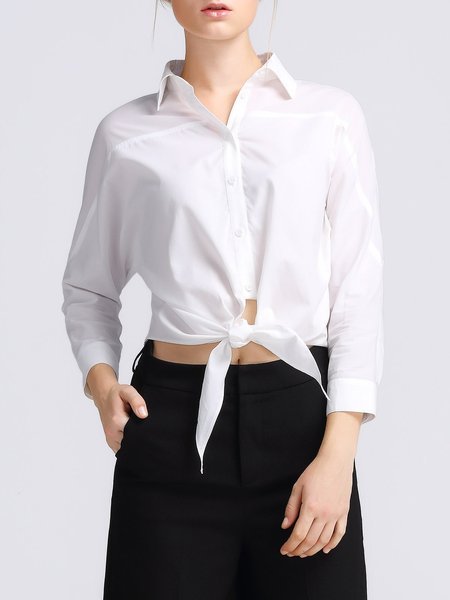 If you want to find more about fashion and you want to improve your fashion style you can read this article http://blog.stylewe.com/popularity-of-raglan-sleeves/
HAVE A GREAT SHOPPING DAY!
Comentarii
comentarii