Hello, my dear! It is autumn already and whenever a new season starts I refresh my wardrobe. Besides clothes and shoes, I love to accessorize my outfits with jewelries. Jewelries are love by women from Ancient Times, and have evolved with each century.
Every woman is fond of jewelries and we cannot resist when we see it in stores. Nowadays most of the people buy online, this is why on https://www.custom-necklace.com/ I have found beautiful jewelry for each occasion and season.
Jewelries are one of the common gifts for every woman, but accessorized items represent a unique gift. You do not have to buy expensive items, but special ones who can speak for her personality. Check here a link! where you can find necklaces with a story. Everyone knows Carrie from the movie Sex and the City, she is a symbol of so many women all around the world. We love her style, her way to manage all the problems, so a necklace with the name Carrie is the perfect gift for a strong woman. I love this kind of jewelries which tells a story and the story of Carrie is one perfect for those strong women in your life. Carrie represent many powerful women everywhere in our world and because she has so many fans, Carrie's necklace is well sold. It can be wear during parties with a sexy little dress, and stiletto shoes like Carrie, of course.
Carrie's necklaces are perfect for a gift and they are not expensive, they can be found on gold or silver color. The golden ones are 18K gold plated this means they will not fade their color. With a bold and extravagant outfit, this Carrie's necklace will fit just perfect.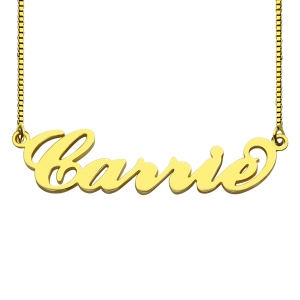 Another piece of jewelry that can represent a special gift for a woman is an infinity necklace. I love this kind of items, because they can symbolize your infinite love and good thoughts. Personalized for H E R with a special message like Forever Yours or simply with your names on it, an infinity necklace will be a lasting memory.
This kind of necklace will be a suitable gift for your lover, friend, mom or sister, because it is a true symbol of your love. Being gold or silver plated will make this necklace a lasting item.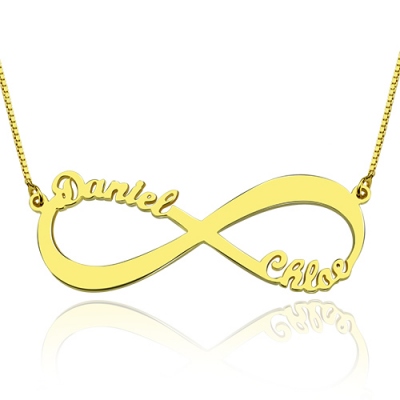 Which necklace is your favorite?
Comentarii
comentarii