Jewelries are accessories which will always conquer the heart of women all over the world. From Ancient Times to Modern Age, jewelries have always been loved and desired.
Because a piece of jewelry is a proof of your love and positive thoughts, I want to show you some jewelries which can be a perfect gift for the Valentine's Day which will come soon.
On get name necklace you can find personalized jewelry, from bracelets, rings, necklaces. Jewelries are no longer jewelries but they also tell a story.
A photo necklace with a representative image for you, can create a long-lasting memory.

An infinity bracelet can be personalized with the name of the person, the gem stone, or even with a photo. It depends on you how you want to create an accessory with a story, that will last forever. Jewelries with an infinity sign are one of the most searched and sold accessories, because of their symbolism. The Infinity symbol has a very spiritual meaning and it symbolizes love, beauty, eternal life . An infinity bracelet can remind us about the beauty of life, about the endless possibilities life can offer us.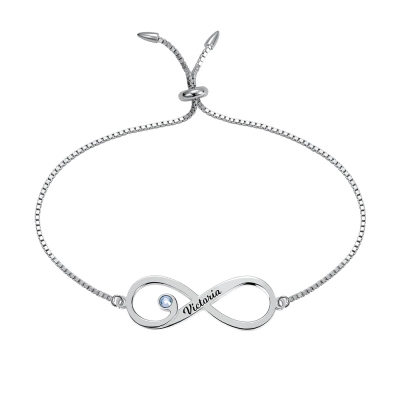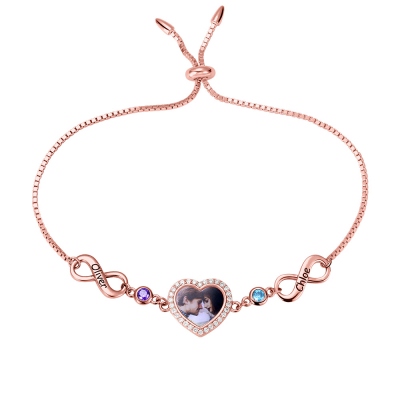 Jewelries with birthstone are also filled with spiritual meanings. Stones are supposed to offer us protection, good vibes and look. Check her november birthstone bracelet which can be engraved with a letter, showing that for you, the receiver is a special person for you.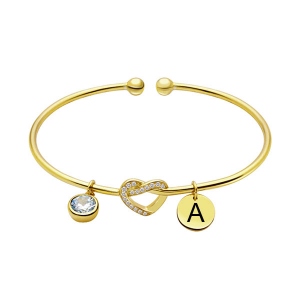 I am curious to find out if you like personalized jewelries, and what would you like to receive?
Comentarii
comentarii